Being storytellers and having a love for education, we facilitate workshops & coach on using emerging and social media platforms to tell your stories – creatively and professionally. The desire to tell stories has not diminished for thousands of years, only the tools have changed. Ahimsa Media is as passionate about new technologies as we are about storytelling. Since stories and technology don't have to be mutually exclusive, we want to work with you to share what we have learned.
We first started this over a decade ago, when Erica Hargreave partnered with Megan Mallen in Bridging Media, an initiative designed to open the channels of communication between the broadcast and digital media communities, to connect these two dynamic and powerful media. Through Bridging Media, we have:
thrown day long conferences
spoken on & moderated emerging media panels
demonstrated social media storytelling in action at conferences & festivals
consulted with other conferences and festivals to help them organize the emerging & innovative media aspects to their program
Today we continue to develop workshops and coach on digital, emerging, immersive, and social media strategy and storytelling.  We have developed such workshops for:
tourism
broadcasters
filmmakers
educators and educational institutions
artists (writers, actors, playwrights, musicians, dancers, tactile artists ..etc)
advertisers
corporations
Our Instructors have a passion for teaching and experience with the subject matter that they teach. We are storytellers and we have worked with and in traditional and emerging media, technology, digital media, tourism, journalism and education.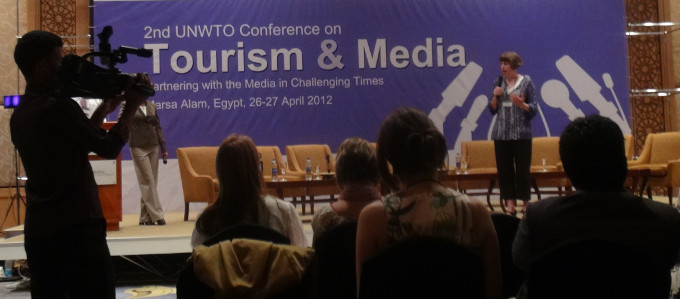 With a background in formal education, we also offer separate workshop strictly geared to the use of digital and immersive media in education for educators. We show educators how to help their students use digital media safely and effectively to support what they are already learning in the classroom.
Depending on your needs, we offer half day overviews, day long workshops, on-going seminars, and one-on-one coaching on digital, emerging, immersive, and social media, and storytelling. You can book workshops with us for your organization or check back here for our community workshops throughout the year.
Some of the workshops we offer are:
Creating Sustainable Funding Solution for Innovations in Education, Technology and Storytelling
Exploring the Web Monetization Standard as a Solution for Sustainability for Digital Creators
Using WordPress to Build an Online School, Teaching Platform, and Online Courses
Exploring Immersive Media to Develop Creative and Engaging Educational Solutions
Incorporating Mindfulness, Exercise and Healthy Screen Breaks into Your Online Courses or Work Day
Social Media 101
Building Websites with WordPress
Web 2.0 Design
Audio and Video Podcasting
Digital Brand Storytelling
'Real Time' Storytelling
Promotion and Community Building with Social Media
Developing and Measuring Digital Campaigns
Writing for the Web
Social Media and Online Safety for Kids
Social Media in the Classroom
Journalism in the Digital Era
Also check out the speaking website for Erica Hargreave, our Head of Interactive and Creative.  She speaks around the World on digital, interactive and immersive, and convergent storytelling and strategy, and digital branding and marketing.
Please don't hesitate to contact us to discuss he development of a workshop for you or for a quote ~ info[at]ahimsamedia.com / 604-785-3602.